How does this licensing shake-up impact your plans?
Health Canada Announces Big Changes to the Cannabis Licensing Application Process
Health Canada is opening the door for cannabis license applicants with fully built facilities that meet regulatory requirements to become a licensed cannabis producer. In an effort to better manage the long approval process and supply shortage, the issuance of cannabis licenses will face more stringent initial application requirements.
New applicants seeking a license approval from Health Canada to cultivate, process, or sell cannabis must have a fully built site that meets regulatory standards at the time of submission.
This is a big change from the previous application process, which allowed prospective cannabis license holders to submit applications well before any plans to break ground on a facility were in place.
The agency announced the changes after a review of the licensing process, seeking to reallocate resources and increase efficiency.
"Definitely a good thing. This new requirement should speed things up for everybody who is serious about participating in this industry."Shlomo Booklin, GrowerIQ Master Grower
According to Health Canada, this inefficiency was identified when, "more than 70% of applicants who successfully passed Health Canada's initial paper-based review of their application over the past three years have not yet … built (a) facility that meets the regulatory requirements. As a result, a significant amount of resources are being used to review applications from entities that are not ready to begin operations, contributing to wait times for more mature applications and an inefficient allocation of resources."
The backlog of cultivation license applications was over 800 as of January, according to Health Canada, and implementing these new protocols are expected to make a big difference. The approval process can take a long time to complete, and, "building on changes made in 2017 and 2018, the new approach responds to feedback from applicants about the time it can take to become licensed and the fact that there is now a larger number of applicants seeking to enter a growing and maturing legal market." As the demand for licensed producers rises, we urge our readers to not procrastinate and get their applications in as soon as possible. Even if that means that they need external help from a cannabis consultant.
Increasing the efficiency of the approval process will help clear the backlog of cultivating, processing, and sales applications, from applicants that have been sitting on their heels for many months, sometimes close to a year. A faster approval process would allow growers to get started on the production process much sooner, to better supply the market.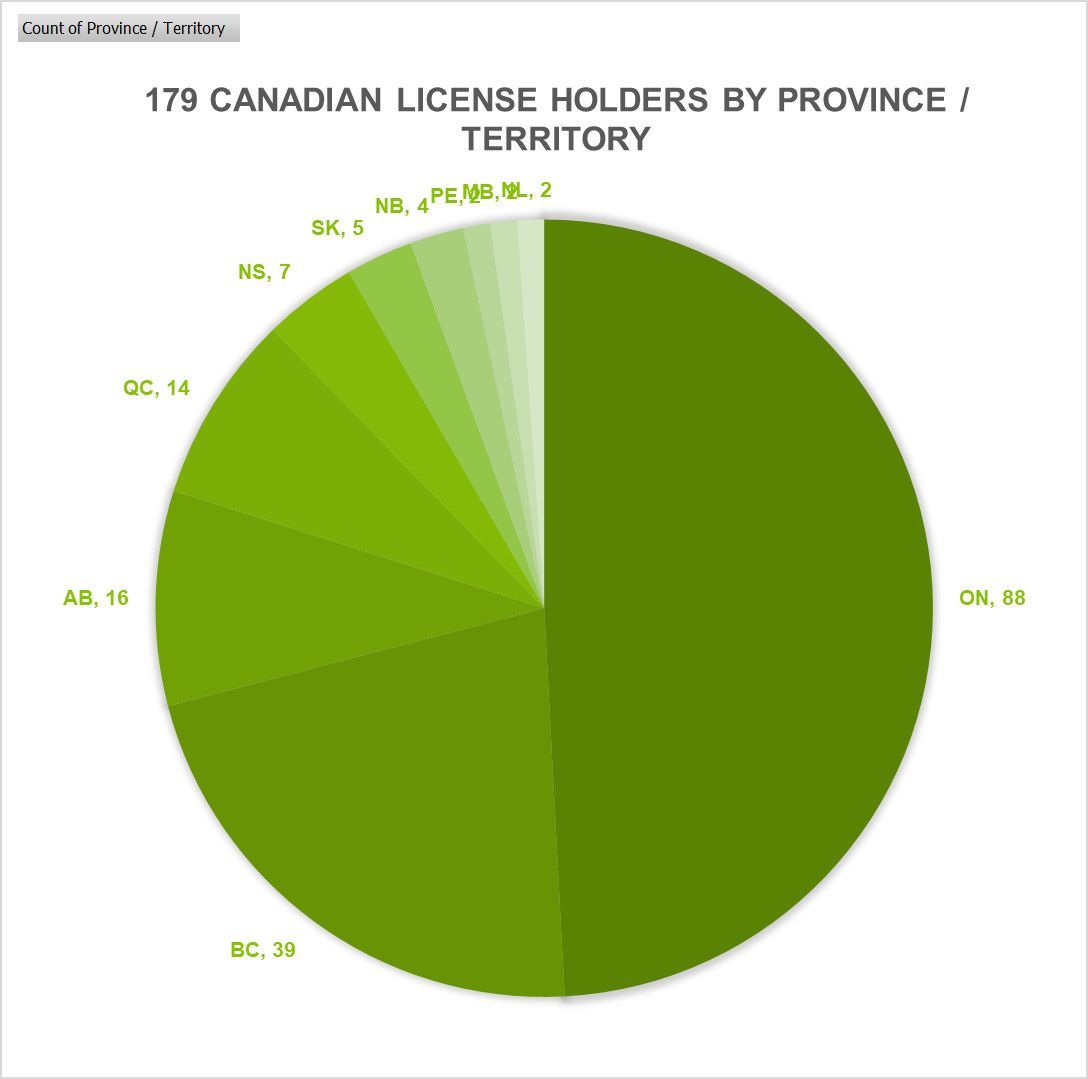 These changes may help to alleviate the cannabis supply shortage in Canada by prioritizing licensing for applicants with the capacity to supply retailers right away.
Addressing issues in the supply chain is the practical way to alleviate the supply shortage. Finding strategies to help with converting raw products into packaged goods, and improving distribution to customers is one current goal for the industry. The proposed changes are intended to speed up the licensing process for applicants that are ready to produce immediately. Retailers facing supply challenges should benefit from more "mature" applications being granted approval more quickly, and from an overall reduction in the long wait for approval.
The persistent shortage of cannabis has forced Health Canada to review their processes with an eye toward more efficient processing of applications. Before this change, the ballooning number of applicants looking to enter the market meant that the licensing process moved at a snail's pace.
"With this change, Health Canada has removed the safety net. It's now more important than ever for applicants to align themselves with an experienced team who can help guide them through a successful application process." Daniel Kain, GrowerIQ Consulting Manager
A License to Drive the Industry
With the Cannabis Act (or Bill C-45) officially in place, growers can confidently make investments in infrastructure necessary to produce.
New applicants are encouraged by the clearer application and regulatory requirements for legal licensing approval. Health Canada intends to help guide potential applicants with, "additional guidance on the license application process and on the regulatory requirements regarding Good Production Practices and physical security measures. The Department is also working to establish service standards for the review of applications, which will increase predictability for applicants."
Understanding the expectations for what it takes to be approved will become clearer and applicants can expect reduced wait times to hear back regarding license approval. Prior to the announcement, prospective cannabis license holders could apply for licenses with only plans in hand, waiting to build until after approval. The major change for new applicants will include accessing capital and understanding regulatory requirements much earlier in the licensing process.
The agency has stated, "Health Canada will continue to work closely with new and existing license applicants to ensure that they are aware of the new application requirements."
As for the applications that managed to make it in for consideration before these changes were implemented, these will undergo a "high-level" review by the agency.
In terms of other changes to be made, the agency as stated that, "there are no changes to the regulatory requirements, including the rigorous security clearance process for key personnel and corporate directors. Furthermore, Health Canada will continue to inspect all facilities before a license to sell products to the public is issued."
"This change is a smart move. I still firmly believe that Health Canada wants people to produce and to succeed. I understand their attitude to be, 'If you want to do it, do it right.'"Shlomo Booklin, Master Grower
Whether you are looking to determine how regulatory changes will impact your plans, find solutions to streamline your operation, or are just starting to draft a business model, GrowerIQ is here for you with software and consulting services to help you build and improve your business.
We make the process simple. Start now by getting in touch. For more information, and actionable tips from our Master Grower on how to improve your yields and processes, please visit our cannabis consulting services page.
GrowerIQ is a complete cannabis production management platform. Ours is the first platform to integrate your facility systems, including sensors, building controls, QMS, and ERP, into a single simplified interface.
GrowerIQ is changing the way producers use software - transforming a regulatory requirement into a robust platform to learn, analyze, and improve performance.
To find out more about GrowerIQ and how we can help, fill out the form to the right, start a chat, or
contact us
.
Start today.
Let us know how to reach you, and we'll get in touch to discuss your project.
GrowerIQ does not share, sell, rent, or trade personally identifiable information with third parties for promotional purposes. Privacy Policy