Have you created your cannabis batches, but still need to establish a system to accurately document and comply with regulations? The idea of a batch tracking system may seem like a simple concept, but it is not always done correctly.
The problem with conventional batch number tracking practices is that many companies do not have the proper batch tracking system in place for their cannabis products. This can lead to problems down the line if your product does not meet certain quality standards or if there are any issues with the supply chain and a recall is required. We explore the importance of cannabis batch numbering and how you can create a batch number for tracking purposes.
What is batch number tracking?
Batch numbers get assigned to a set of plants of the same variety that are grown together at the same time, location, and conditions. Professional cannabis growers need to have systems for documenting and tracing their products from start to finish. Assigning a number to each set of plants helps organize records and attribute them to a specific set of plants.
A simple batch number tracking system like "Batch 1, Batch 2, Batch 3…" is not sufficient to trace batches of plants. This is because it does not differentiate (at a glance) between the batches. If a batch tracking system is too simple, it will be very difficult to organize related data and reference batches over time.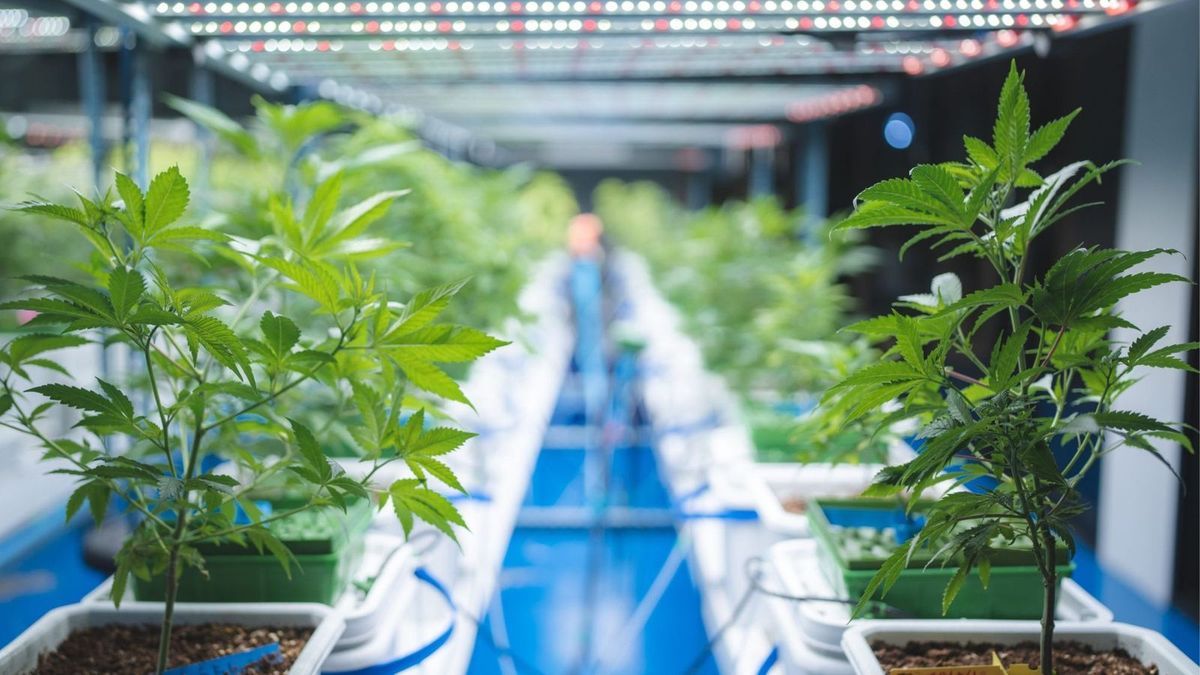 Importance of efficient a cannabis batch system
No matter where a grower is doing business, having a cannabis batch tracking system is an important practice. All states and countries with cannabis programs have regulations requiring products to be traceable. It makes investigating reported product issues so much easier. For growers, it can mean the difference between recalling and scrapping a single batch or more of their product than necessary.
In addition to state or national tracking and reporting systems, professional growers will often use in-house batch tracking software system like a seed-to-sale to keep track of the data. Streamline systems and organize day-to-day work by using barcodes and labels to easily identify and track batches.
Data and documentation
From the time a seed germinates, or a cutting is made for cloning, to final drying and curing – record all information.
Record everything. From the time and number of plants initiated, to the treatments applied during growth, and the final processing and distribution.
Lost a plant? The batch track records get updated to document the amount lost and the amount remaining.
Planned and unplanned events are all documented. Therefore, batches of plants always get kept together.
Problems can be easily traced to their causes by keeping these records, ensuring that there is a record of the grower complying with applicable regulations.
If unplanned events occur, like applying the wrong mixture of nutrients to a set of plants, you can conduct risk assessments.
Some deviations may result in lost products. But, if a deviation gets supported with a sound risk assessment and corrective actions, it can prevent the need to scrap product that varies from standard production practices (in a way that will not pose harm to the end-user).
How to create a meaningful batch number
Here is an example of a batch number tracking system that captures the variety, growing conditions, and age of a crop: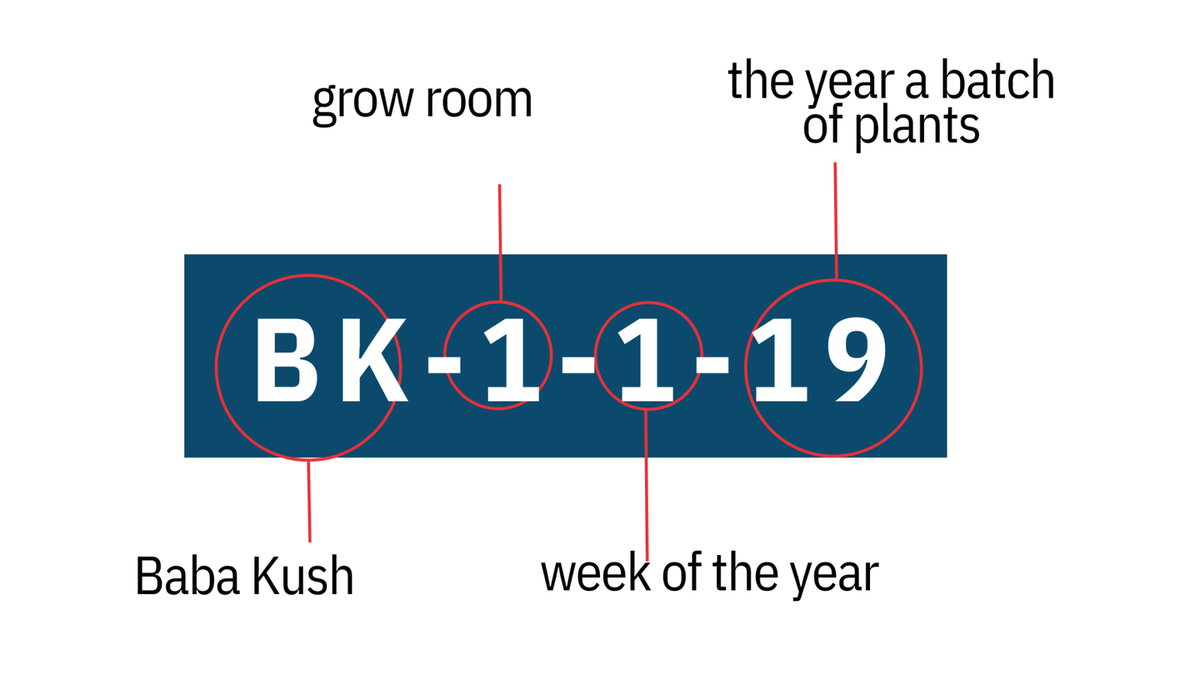 Each batch gets a batch number that consists of 6-7 digits and letters.
A strain like Baba Kush would have a batch number that starts with "BK" to indicate the strain.
The next digit indicates which grow room the batch gets raised in.
To capture the plant's age, the next digits can indicate the week of the year and the initiated year of a batch of plants. (For example, 1-19 for the week of January 1st, 2019, or 52-19 for the week of December 30th, 2019).
The final batch number for a batch of Baba Kush initiated the first week of 2019 and grown in grow room #1, would be BK-1-1-19.
Just by looking at this batch number, growers and workers can tell all of the relevant information for the plants. Then, they can easily refer to records associated with that grow room and those particular plants. This is especially helpful when growing multiple varieties in the same room, or when the same variety is growing in another room. In this way, good batch number tracking helps prevent day-to-day confusion and reduces the potential for errors.
Batch tracking software and benefits beyond compliance
Beyond the cannabis industry, almost all retail products have batch tracking and traceable batch numbers. It may seem like a small detail, but being able to trace products and organize production records goes beyond compliance – this supports successful businesses. Investors, regulators, and workers all benefit from well-organized and consistent systems.
Experience the ease of GrowerIQ's batch tracking software
Get started with cannabis number tracking online. For a reliable seed-to-sale software solution, GrowerIQ is the top choice, developed in conjunction with a Master Grower.
Book a demo
GrowerIQ is a complete cannabis production management platform. Ours is the first platform to integrate your facility systems, including sensors, building controls, QMS, and ERP, into a single simplified interface.
GrowerIQ is changing the way producers use software - transforming a regulatory requirement into a robust platform to learn, analyze, and improve performance.
To find out more about GrowerIQ and how we can help, fill out the form to the right, start a chat, or
contact us
.
Start today.
Let us know how to reach you, and we'll get in touch to discuss your project.
GrowerIQ does not share, sell, rent, or trade personally identifiable information with third parties for promotional purposes. Privacy Policy