Do you know your wax from your shatter?
Cannabis extracts are becoming increasingly popular these days. The removal of the raw plant material allows for smoking extracts at lower temperatures than cannabis flower, providing for a cleaner smoke. While it's easy to appreciate the taste and quality of high that a good extract can provide, it can also seem just as easy at times to become overwhelmed by all of the jargon associated with cannabis extracts.
As foreign as some of what we hear at the dispensary may sound, a lot of the words budtenders use to sell cannabis extracts actually say something about the extracts themselves. There are two general categories that these often confusing sounding but actually quite descriptive words fall into, jargon related to the extraction method used to make the extract, and jargon related to the appearance of the final product.
Jargon Related to Extraction Methods
One of the most common methods of extraction is using a hydrocarbon solvent. The two most common solvents used in extraction are butane and propane. Butane has a four carbon chain while propane has a three carbon chain.
The solvent runs through the plant material and collects into a collection chamber. The solvent is then recollected using a recirculating pump and the final extract is purged of any residual solvent using some sort of vacuum purge system.
BHO and PHO are such common methods of extraction that further ways to differentiate the final extracts based on their final appearance as well. The different ways that the extracts are handled as they are being purged of solvent will determine the final appearance of the extract as well.
Distillates of very high purity can be found in a variety of strains. Vape pens coming in a variety of flavours are also made from cannabis distillate.
Distillation is not extraction in the strictest of senses as it is actually a post extraction method used to further refine a cannabis extract. Distillation uses the differences in the boiling points of compounds to separate them. The process of distillation produces different fractions containing the different compounds.
Using this technique, the terpenes can be separated from the cannabinoids. The terpenes are often reintroduced to the distillate to add flavor. Using this technique a variety of flavour blends can be made using different ratios of terpenes.
Unlike most extracts, rosin concentrates do not use solvent in the extraction process. Instead rosin presses use a combination of heat and pressure to liquify the terpenes and cannabinoids which then run out of the plant material and collect on a piece of parchment paper.
Rosin extracts are a favourite for consumers that are looking for a solventless extract. Unlike most extracts, rosin concentrates do not use solvent in the extraction process. Instead rosin presses use a combination of heat and pressure to liquify the terpenes and cannabinoids which then run out of the plant material and collect on a piece of parchment paper.
Since rosin presses don't make use of extraction solvents there is also no need to recapture the solvent afterwards. Of all forms of extracts, fans of rosin will claim that rosin extracts most closely resemble the taste of smoking cannabis flower.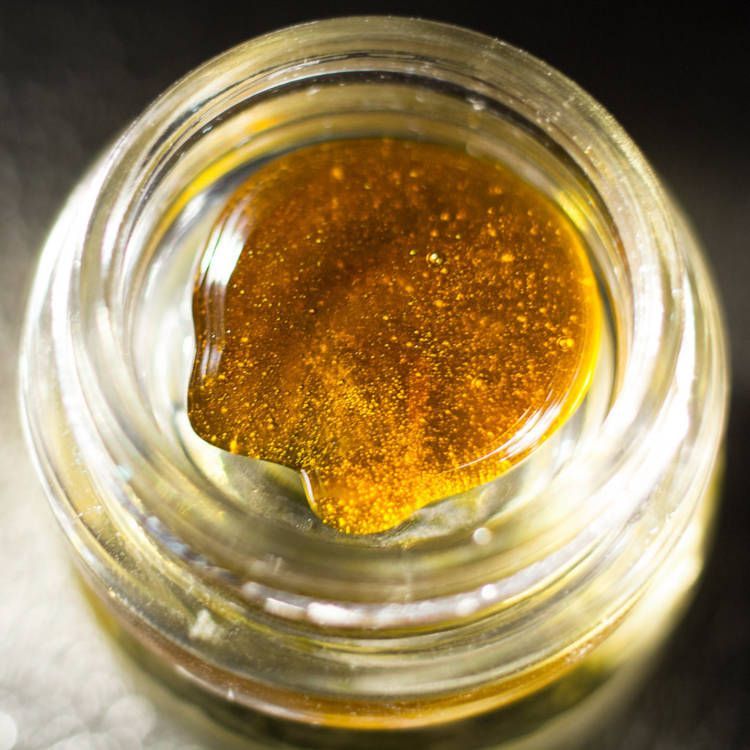 Bubble hash is somewhat of an outlier in the cannabis extract world. Bubble hash is often considered to be another form of solventless extraction despite the fact that water is used in the making of bubble hash. This is a hotly debated issue with good points on each side.
What isn't debated however is that in bubble hash the water does not act like an extraction solvent in the same way the butane or propane do. Instead the water used in bubble hash is used in combination with mechanical agitation to knock the trichomes free from the plant material. The trichomes are then filtered through filters with varying sizes to collect different qualities of the bubble hash with the highest quality extract coming from the smallest filter pore sizes.
Live resin doesn't fit perfectly into either category, but fits best here. Live resin doesn't refer to a type of extraction method, but rather refers to how cannabis flower was handled prior to the extraction process.
With live resin the flower is harvested and immediately frozen to lock up water in the fresh plant material. The flower is then extracted within 24 hours of harvesting the plant. This leads to an extract that has significantly more terpenes than extracts made from fully cured cannabis.
Jargon Related to Extract Appearance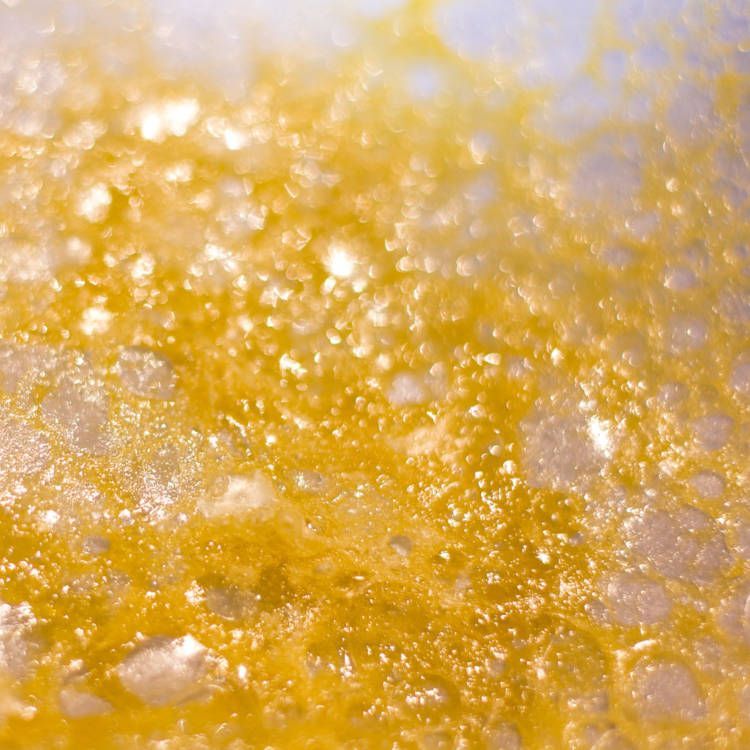 Other jargon that you hear when you walk into a dispensary refers to how the product looks rather than how it was made. This is the case with shatter. Shatter got its name from the way that it can shatter like glass when it is broken. Another characteristic that shatter shares with glass is that well-set shatter is translucent usually having a golden yellow colour.
The texture that is associated with shatter comes from having the residual solvent removed in a vacuum oven without the extract becoming agitated. This allows the extract to settle into a nice smooth sheet when all of the solvent has been removed.
Wax is often extracted in a similar manner as shatter is. With wax however, the extract is periodically stirred as the residual solvent is removed. This causes the extract to set with a thicker consistency. The act of stirring the extract causes a process known as nucleation to occur which leads to an amorphous solid that is not translucent.
Different strains as well as different agitation mechanisms can lead to extracts of different consistencies. As a result, wax can be subdivided based on their final appearance such as budder or sugar wax.
Likely the most intuitive of all the cannabis extraction related jargon, diamonds look like diamonds. Cannabis diamonds are THCA crystals that formed when the extraction solvent was removed from the extract. They are of an extremely high purity as the formation of the crystals pushes other atoms out of the way. The result is diamond like crystal structures containing nearly pure THCA.
Final Thoughts on Cannabis Extraction Jargon
Cannabis extracts are increasing in popularity, with many consumers finding extracts to be the best method of delivery for their therapeutic needs. Budtenders trying to connect consumers with the products best suited for their needs rely on keywords to describe the products they recommend. When consumers don't understand these keywords they can be left feeling overwhelmed with jargon. Getting budtenders and consumers on the same page is an important connection that allows the cannabis community to grow.
Whether you are looking to determine how the varied extraction types will impact your plans, find solutions to streamline your operation, or are just starting to draft a business plan, GrowerIQ is here for you with software and consulting services to help you build and improve your business.
We make the process simple. Start now by submitting the form to the right, or start a chat with us. For more information, and actionable tips from our Master Grower on how to improve your yields and processes, please visit our GrowerIQ's cannabis consulting services page.
GrowerIQ is a complete cannabis production management platform. Ours is the first platform to integrate your facility systems, including sensors, building controls, QMS, and ERP, into a single simplified interface.
GrowerIQ leverages proprietary machine learning algorithms to improve facility automation and provide producers with insights to improve quality and consistency. GrowerIQ is changing the way producers use software - transforming a regulatory requirement into a robust platform to learn, analyze, and improve performance.
To find out more about GrowerIQ and how we can help, fill out the form to the right, start a chat, or
contact us
.
Start today.
Let us know how to reach you, and we'll get in touch to discuss your project.
GrowerIQ does not share, sell, rent, or trade personally identifiable information with third parties for promotional purposes. Privacy Policy