Master Plant Holdings Inc, one of Europe's leading consumer-centric adult-use cannabis platforms, recently became a GrowerIQ client.
About Master Plant
Before we get started with this post, we want to make sure that you've learnt about our cannabis cultivation software. If you haven't, we urge you to check out the linked post before you continue reading this post.
Master Plant creates cannabis-related products and technologies to integrate organic and advanced technological practices throughout the value chain to enable ethical and sustainable growth. Master Plant is blazing the trail toward complete liberalization of adult-use cannabis in Europe. Their vision is to become Europe's leading consumer-centric adult-use cannabis platform and that their quality final products will positively change the lives of millions of people.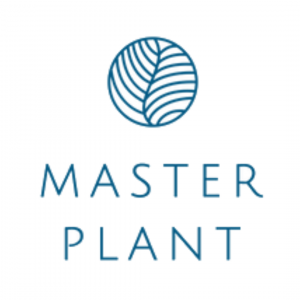 What They Had To Say
The Founder and CTO of Master Plant, Philip P., had this to say about our partnership: "We would like to express our gratitude for the outstanding technical development services we have and continue to receive via the team at GrowerIQ. As a company having expanded into the greater European and UK markets from Canada, we faced numerous challenges in navigating new jurisdictions and the multifaceted expertise GrowerIQ has been able to provide, having demonstrated industry knowledge across numerous international regulatory frameworks has proven unique and invaluable."

"The positive impact on our business has been immeasurable and we at Master Plant Holdings Inc look forward to future combined success in collaboration with GrowerIQ."

Philip P. – Master Plant Founder and CTO
Thank you to Philip and the Master Plant Team for your fantastic testimonial, we are so looking forward to all your success!
Now that you're almost done reading this post, we want to make sure that you continue your learning journey (which, as we mentioned earlier, should never end!) after this post. Here are a few GrowerIQ partnership stories that we think you'll love: Irie Craft Cannabis, Germanabis GrowerIQ Case Study, Master Grower Case Study, GrowerIQ Partnership LEF, 309Lab: Tightening the Nuts and Bolts, Cann Grow Rich, LEF Infosaúde Lab, Dalhousie Cannabis Course, GrüneLabs, Medcann, Meditative Greens, and It's Never 2 L8.
Find Out More
GrowerIQ's seed-to-sale software is the perfect way to get started in the cannabis industry. With its easy-to-use interface and numerous comprehensive features, you'll be able to make your mark in the industry in no time!
Find Out More About Seed-to-Sale Software
GrowerIQ is a complete cannabis production management platform. Ours is the first platform to integrate your facility systems, including sensors, building controls, QMS, and ERP, into a single simplified interface.
GrowerIQ is changing the way producers use software - transforming a regulatory requirement into a robust platform to learn, analyze, and improve performance.
To find out more about GrowerIQ and how we can help, fill out the form to the right, start a chat, or
contact us
.
Start today.
Let us know how to reach you, and we'll get in touch to discuss your project.
GrowerIQ does not share, sell, rent, or trade personally identifiable information with third parties for promotional purposes. Privacy Policy