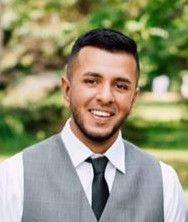 Senior Customer Success Manager at GrowerIQ
Zaki is a Senior Customer Success Manager for GrowerIQ. He has experience working with firms across varied industries, from health care to engineering, and brings that unique perspective to the ever-changing cannabis industry. Zaki is the main point of contact and troubleshooter-in-chief for our customers.
Before GrowerIQ, Zaki worked with multiple licensed producers helping them obtain their license. With his background in engineering and customer service, he developed a unique skill set enabling him to tailor an individual approach to every client.
Zaki earned a bachelors degree from McMaster University in Mechanical Engineering.
Being part of the GrowerIQ team has been extremely rewarding. Nobody said it would be easy creating a tech platform to change the cannabis space!"